One very odd and uniquely Dutch experience we had was at BroekerVeiling museum in Broek Op Langedijk: the Vegetable Auction!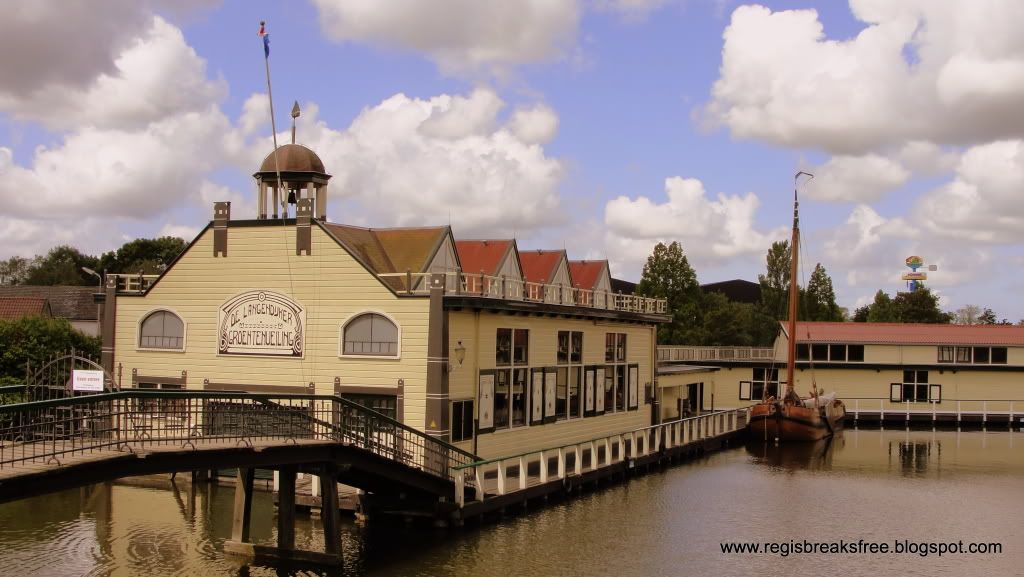 A cool museum
Traditionally farmers would bring their vegetables by the boat-load to this warehouse, and sell the entire stock by auction...
The warehouse where the farmers would wait their turn.
Buyers would each sit at a desk, equipped with a small numbered button. Each farmer took a turn paddling their boat from the warehouse to the center of the auction house, where the auctioneer would announce to the crowds what was for sale, and what the starting price was.
The water runs right through the middle so that the farmer can pull his boat right in.
When the auctioneer pressed a button, the huge "clock" in the center of the room would spin quickly, counting down from the starting price.
The buyers would then try and wait for the arrow to hit a good price, and then hit their button. If they were the first to hit the button, their number would light up on the wall. The trick was not hitting the button too soon, and paying too much, and not waiting too long...because then someone else would get it. It is hard to do!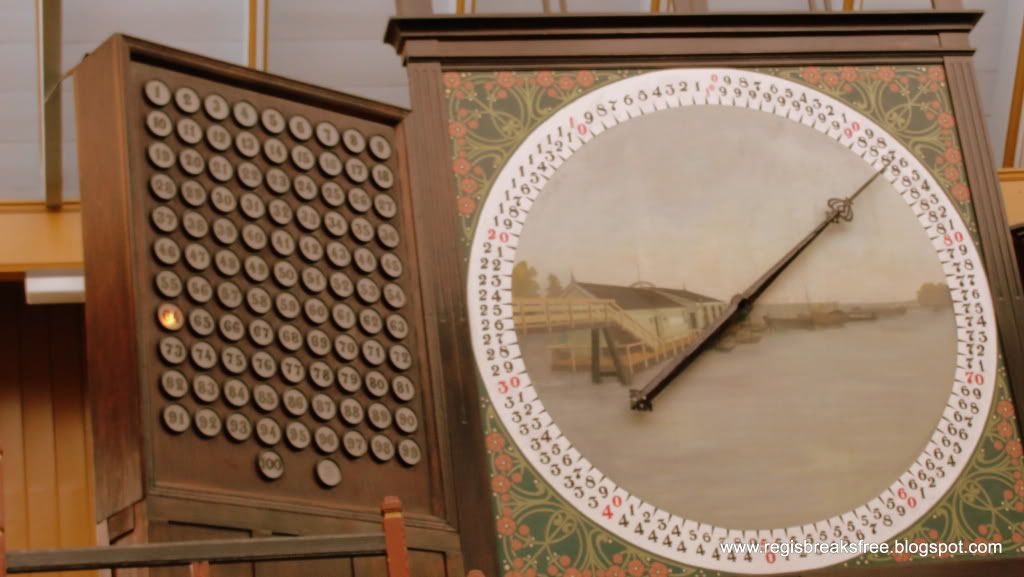 Brit's number is lit up!
Two ladies in costume gave a demonstration and everyone was allowed to take part afterwards. In the first "sale" my itchy trigger finger landed me a boatload of onions for a verrrry steep price! They made sure to give me a hard time for my (lack of) business sense, and everyone had a good laugh.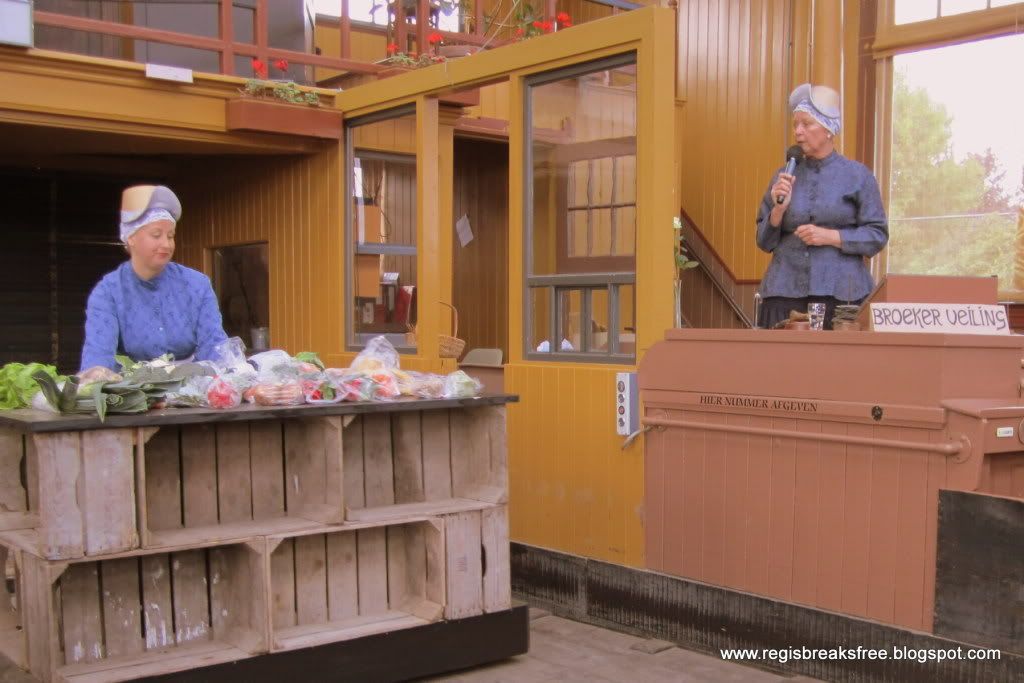 A fairly unique auction experience!
After that, they did an auction for real! It was really fun. My Great Aunt got some vegetables for dinner (by the bag, not the boatload!), and Brit landed some bananas and a free bag of radishes for being the "Best Buyer"!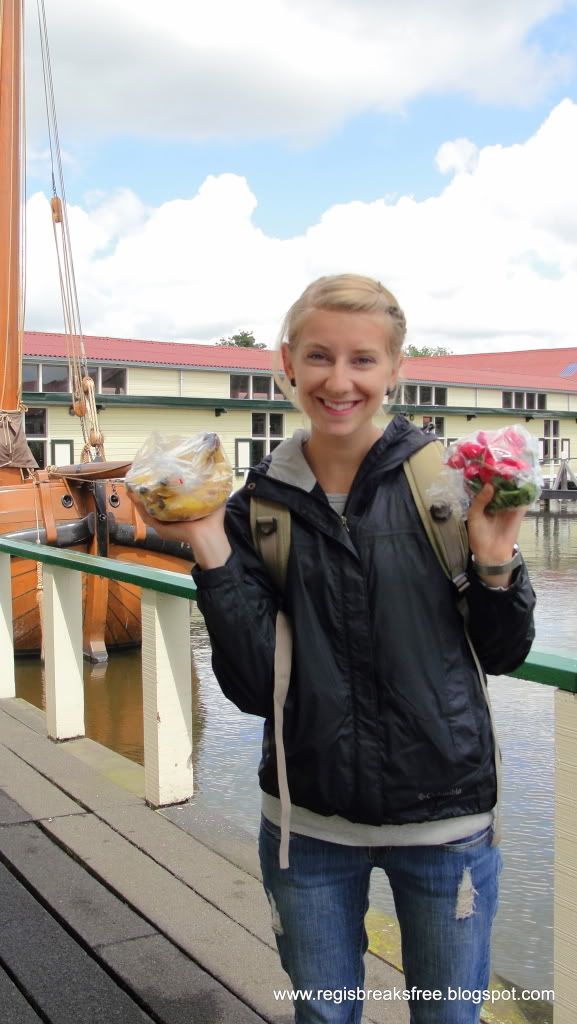 A successful auction day!