We were very ambitious on our first day in Paris, and the plan was to see everything of interest in the area.
Honestly, I didn't realize just how big Paris is, and how much there is to see...I would never have been so bold!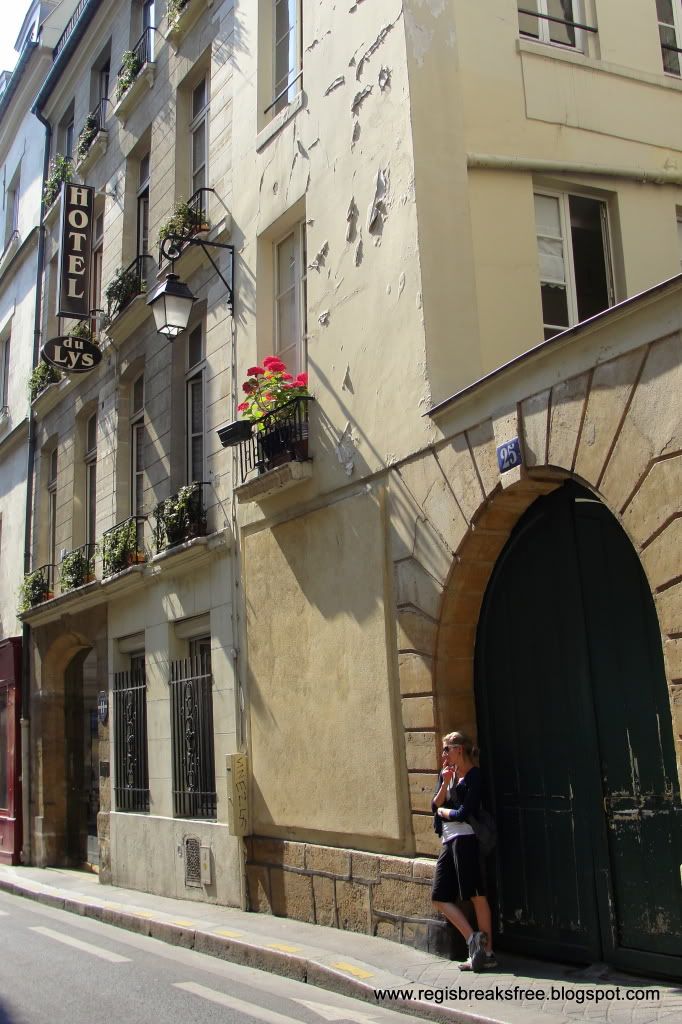 Brit strikes a thoughtful pose on the streets of Pairee
Our hostel informed us of a
Free Walking Tour
in the city center, and we thought that would be a good idea, so we took our first ride on the Metro (it took us a long time to figure out how to buy tickets...a nice French man who spoke a little English helped us...so much for the rude, snobbish stereotype!) and made our way to Place St Michel for the 11am tour. When we arrived there was a horde of like-minded tourists and school groups, so we pulled a Jill & Brittany and decided to create our own tour for 2. We did, however, keep the free map that highlighted the main attractions! hee hee...
First stop: Notre Dame!
Seriously SO amazing! The detail on this building was mind-blowing. We didn't go inside because 1. it was super busy, and 2. it was expensive and we were cheap. You'll be hearing that a lot in the coming posts ;)
Nevertheless, I feel its beauty was appropriately appreciated!
The cathedral is built on a tiny little island in the middle of the River Seine, which makes for lovely canal-side walking...or reading.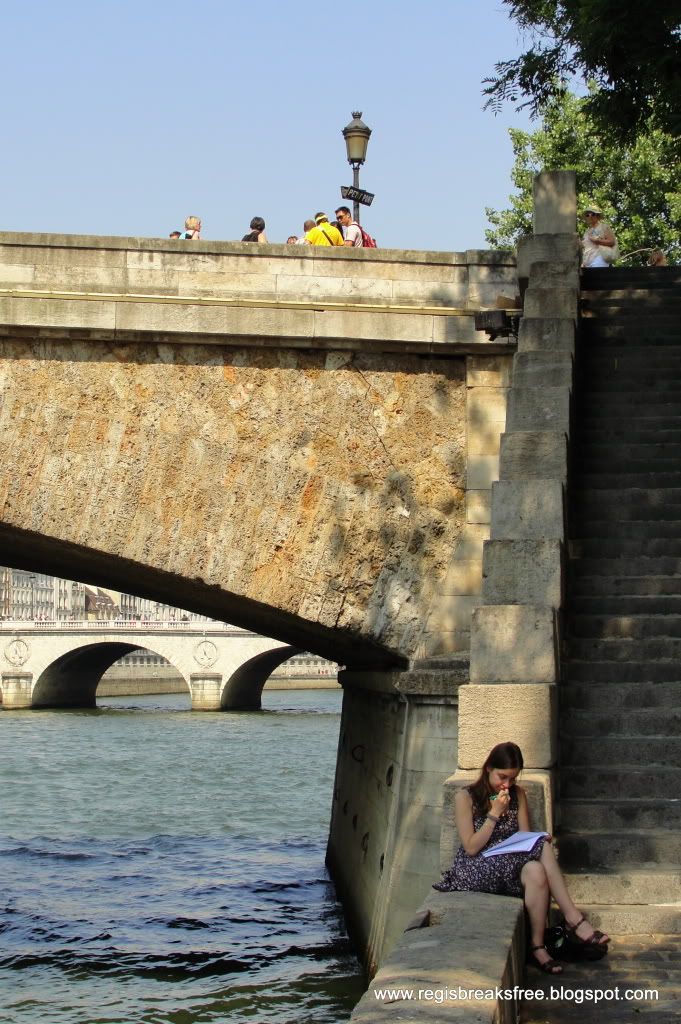 We lingered for quite a while there, taking in the sights. Paris is so overwhelming! There are so many people, cars, tall beautiful buildings, and historical sights and attractions literally on ever corner!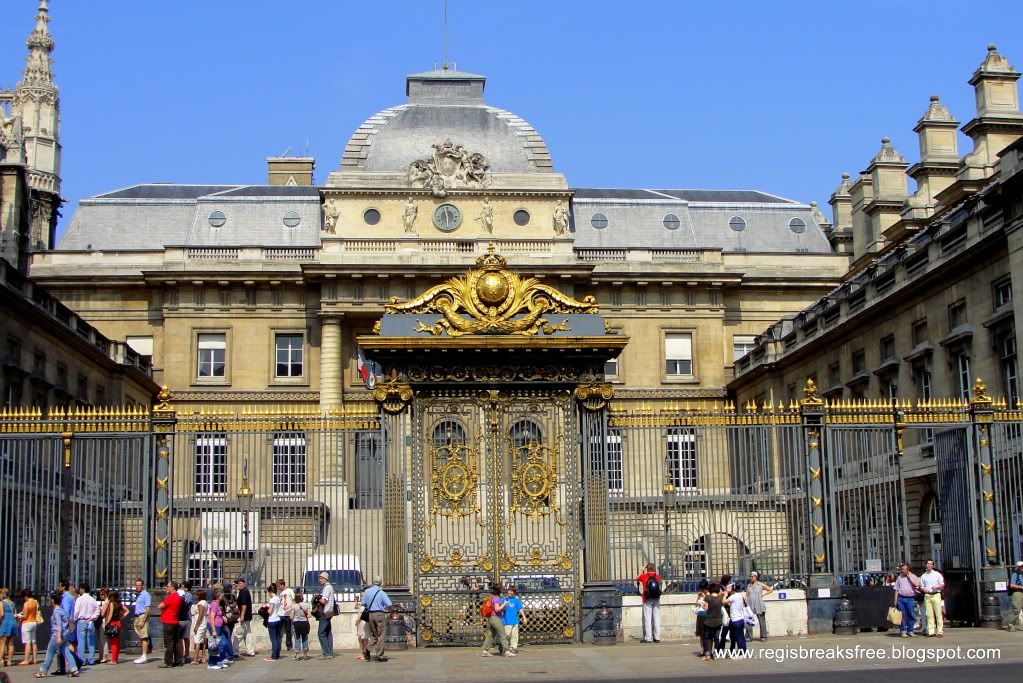 Palais de Justice
Hotel De Ville
Its impossible to see and do everything, especially in the short amount of time we had allotted it, so we just did what we could, using
Let's Go: Europe!
as our reference for historical facts and interesting tid-bits.
Regis @ the Louvre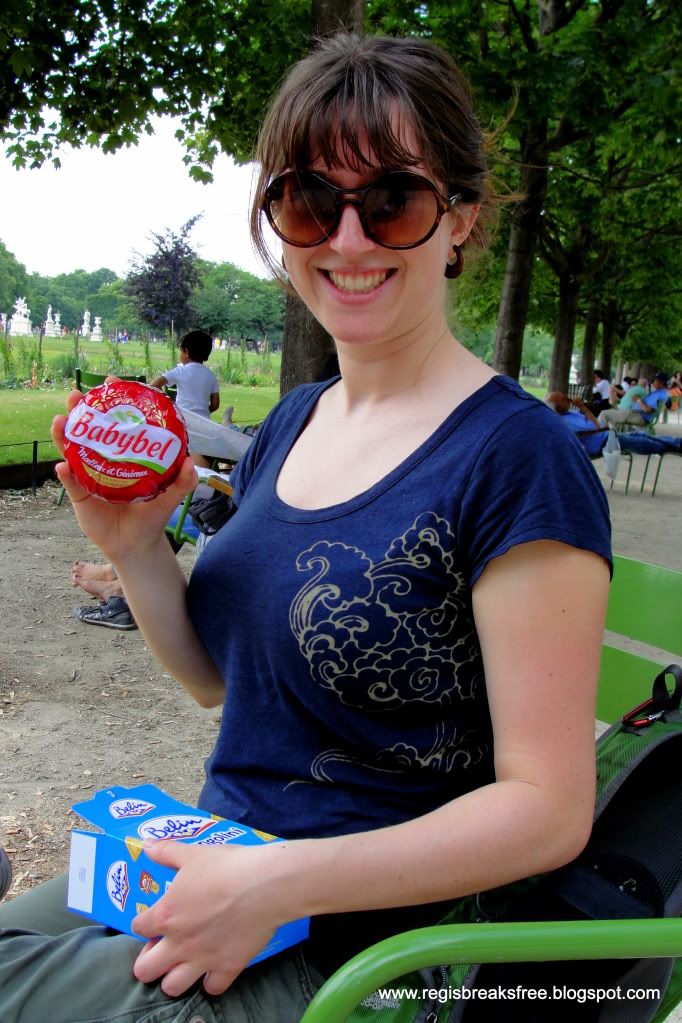 Eating the largest Babybel known to man in the Jadin Des Tuileries.
Also, please note the greasy, unwashed bangs.
Shiny things.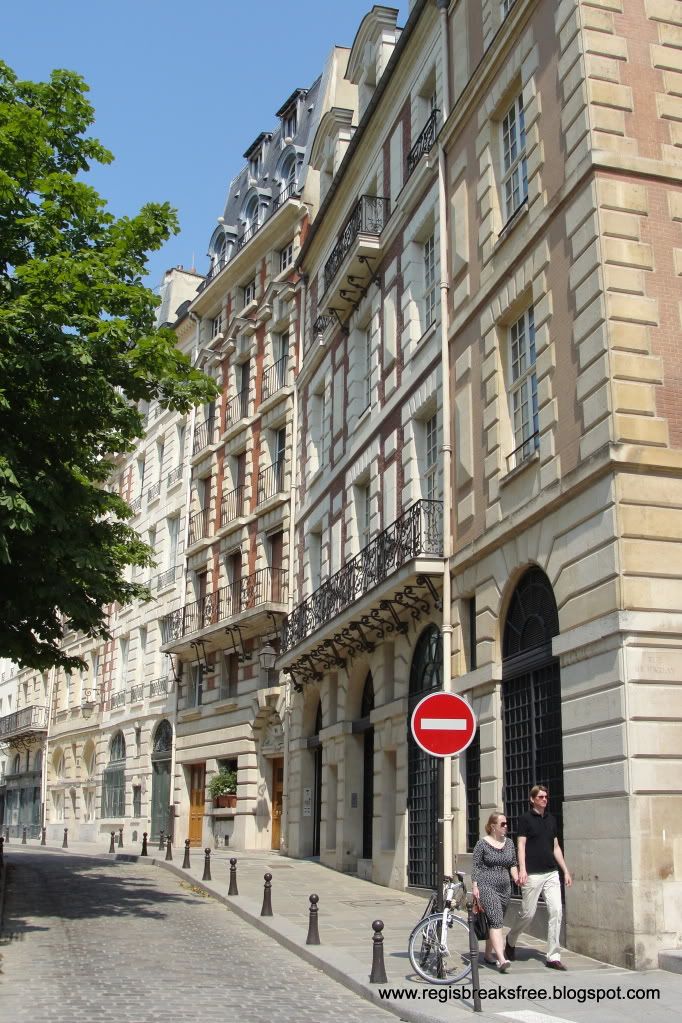 A Random Street...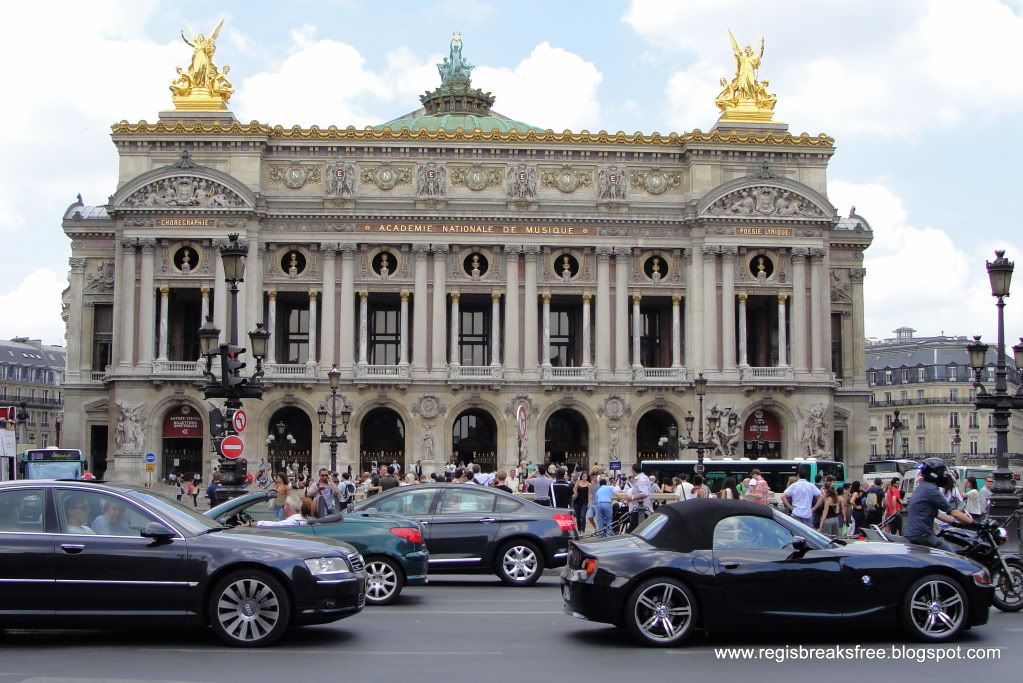 Le Opera Garnier...home of the famed Phantom, I think. That or just the inspiration for the novel.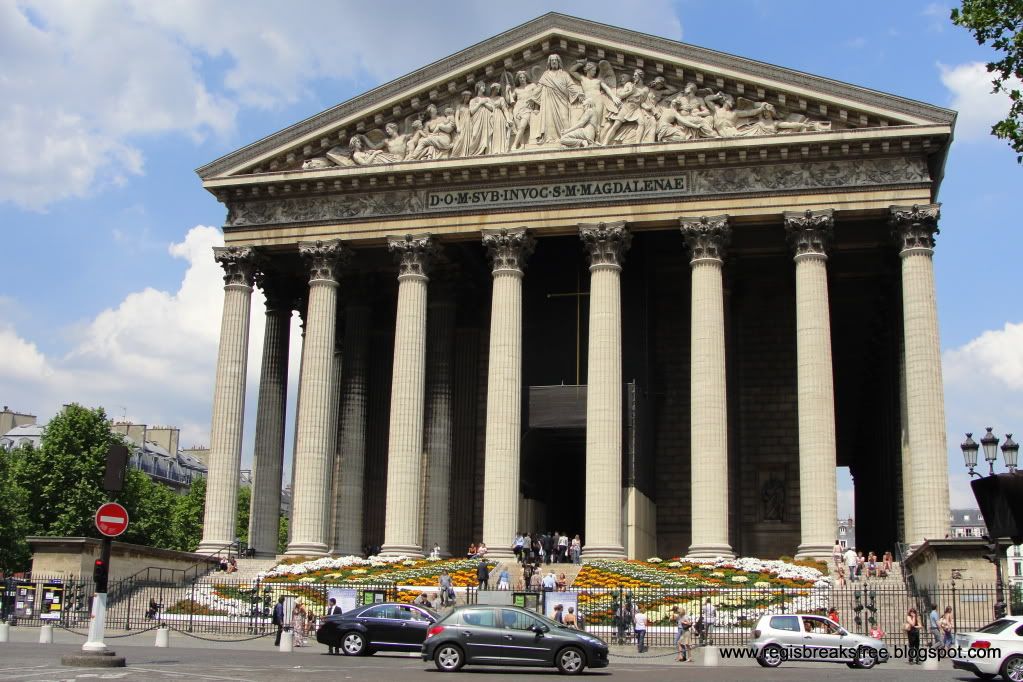 Church de Magdelanae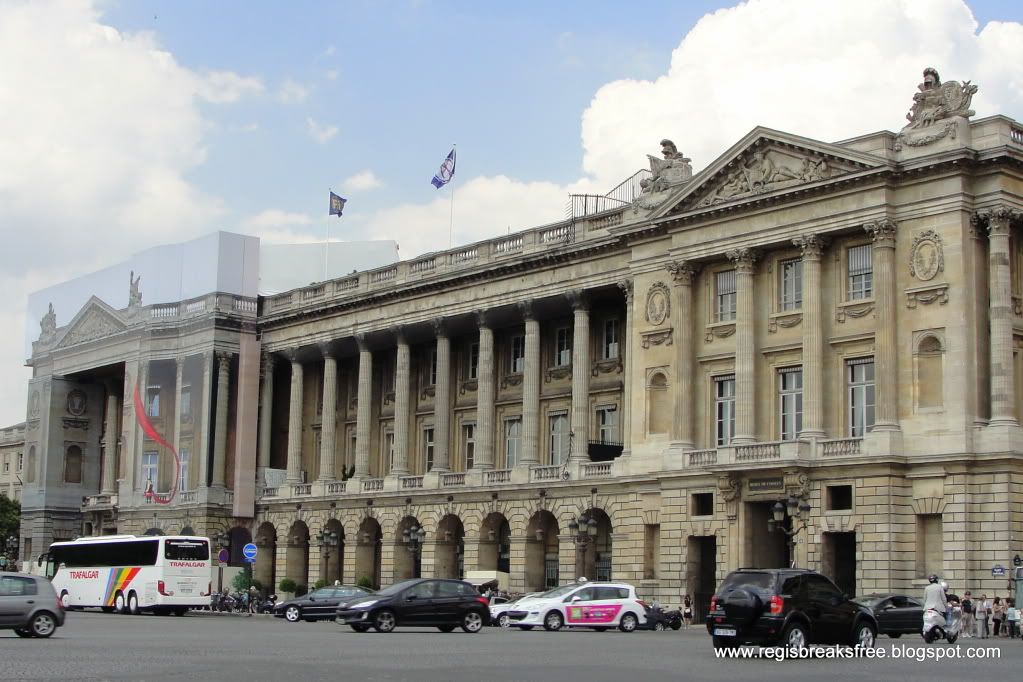 One of Brit & I's personal favorites: the construction facade. We saw far more of these during our
month-long trip than any tourist should see in a lifetime.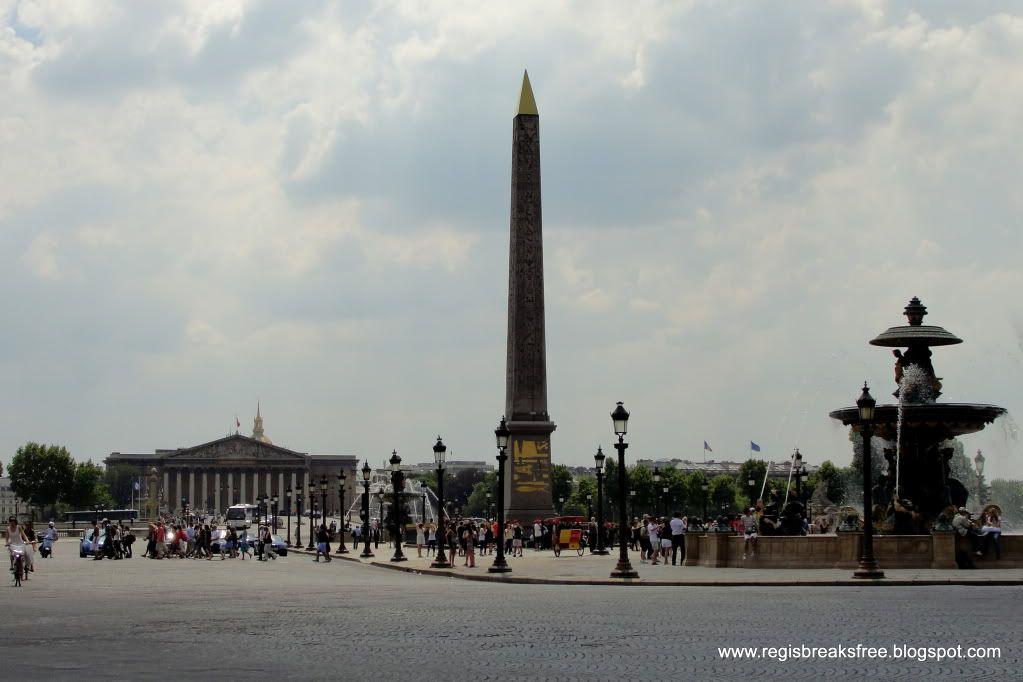 Place De La Concorde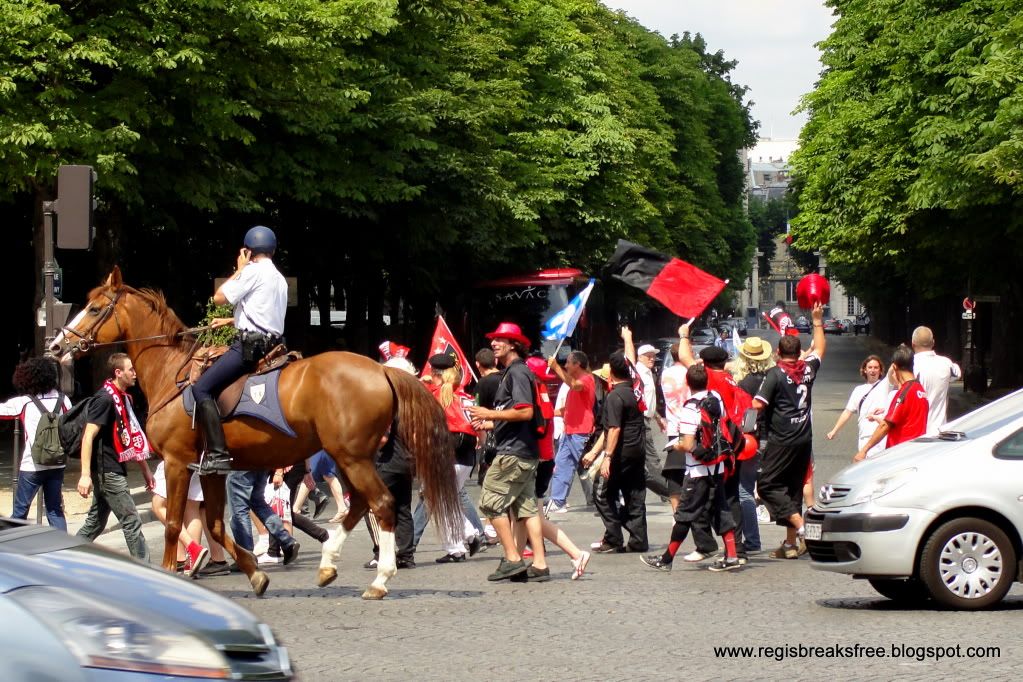 Some kind of sports-related celebratory parade along Av. des Champs-Elysees.
The police arrived quickly to get it under control!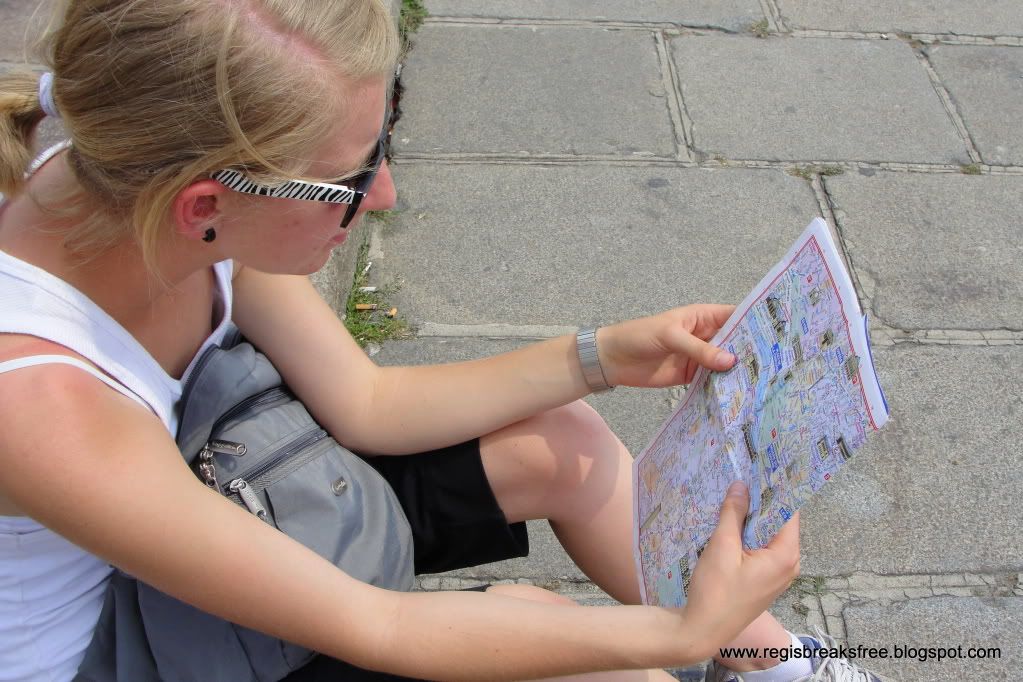 Feeling hot and overwhelmed!
By mid-afternoon we had put some serious wear & tear on our shoes, and pictures of buildings we wouldn't remember anything about on our cameras. (confession: I had to use Google images to identify most of these buildings for you...)
We were all tuckered out, so after visiting the Grand and Petit Palais, we caught the Metro back to Montemarte and collected our belongings from the hostel. From there we began the long journey back to Invalides, en route to the
Ideal Hotel
: the only place that was both available and somewhat affordable to us!
Coming up: Hostel Review, and The Eiffel Tower!