Well, the summer has just about come to a close.
On Wednesday the entire Woodsman camp was packed up and shipped out. Homewood only has the lease on the provincial park for July and August, so basically everything has to go.
This is all that is left of the Cook Tent
It was a sad day...I really enjoyed my summer on the lake and I wasn't quite ready to leave my little Woodsman home, though I am quite worn out from all the work...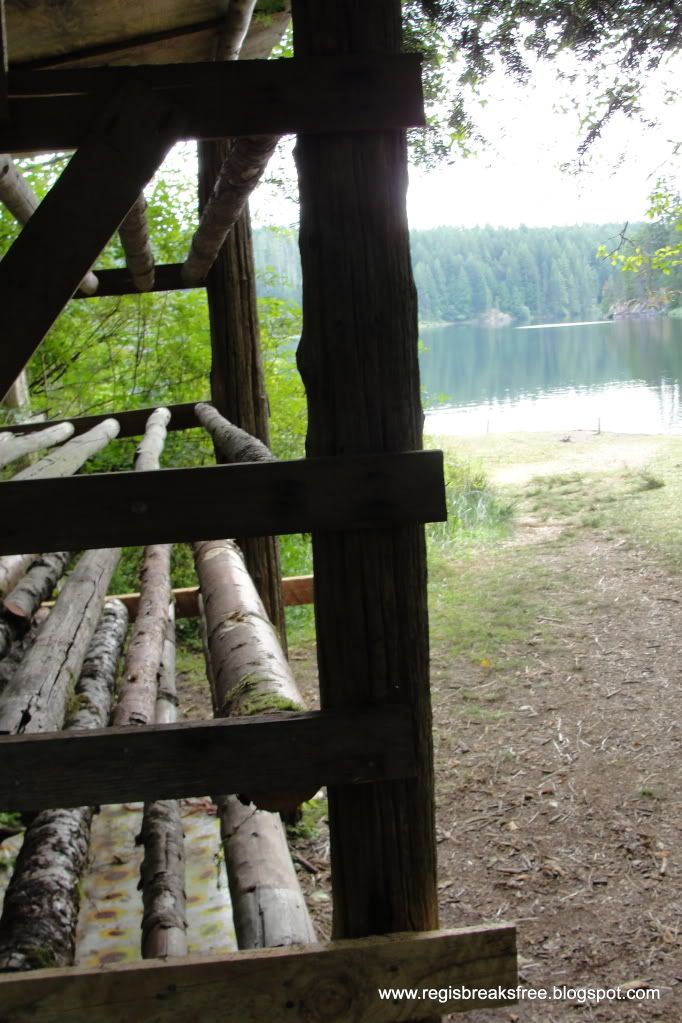 Everything is packed up.
This week is the final Family Camp back at the main Harbour camp, and I am just working on crew...doing dishes and such.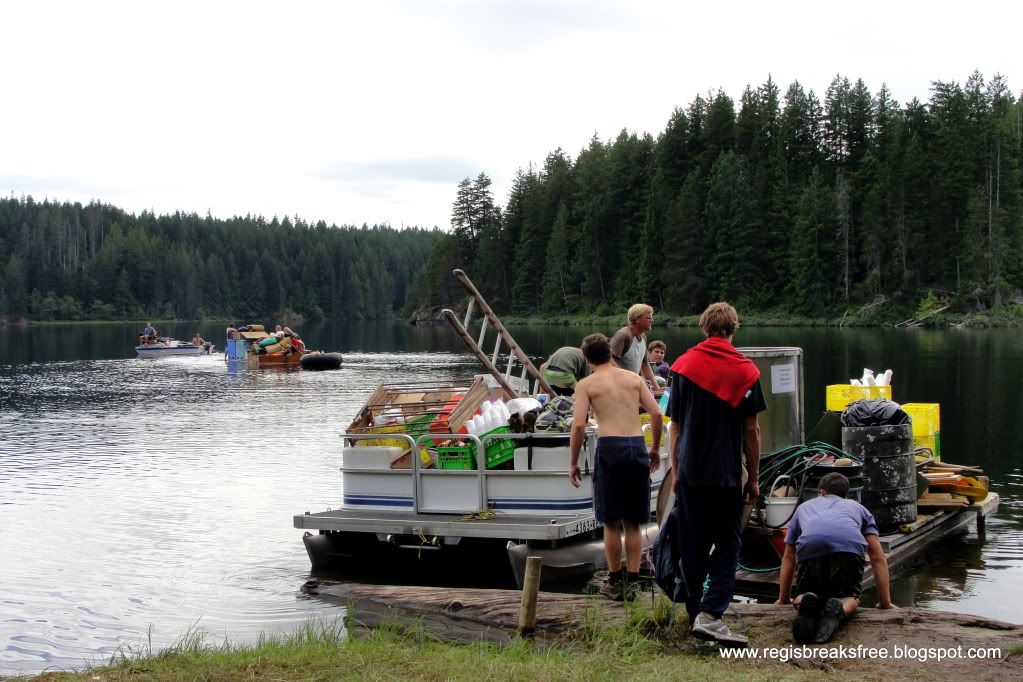 Boating everything out.
Heading home soon. Where did the time go??