Ostello San Frediano
Lucca, Italy
Where we heard about it
: For once, our travel guide (Let's Go: Europe 2011) offered us a decent budget hostel!
What sealed the deal
: it was the only youth hostel in town! That, and it was super cheap!
First impressions
: Incredibly hard to find when you are not familiar with the town at all! The hostel did not offer any directions, they simply said, "We are 200 meters from the train station" (lies!). Needless to say, we were wandering for a very long time!
What we paid
: I believe it was something like 20 EURO/night for a 8 bedroom female-only dorm, with private lockers. I don't have records of it because they only take cash! But I do remember that it was cheap :)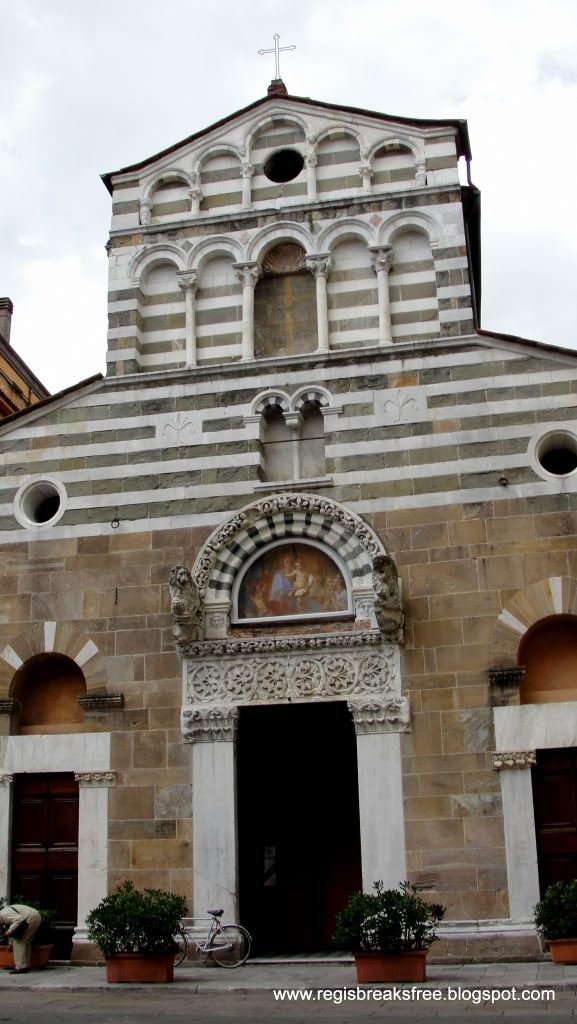 The church part of the convent still operates. You can hear the bells toll :)
What we liked
: The hostel was HUGE and kind of cool! It used to be a convent back in the day, and it still seems a bit quiet and empty. Staff were generally middle-aged, easy-going and friendly in their own way. It kind of felt like a small hotel. There was lots of seating areas, and a garden. There were a couple breakfast options available in the morning. We always chose the 3 EURO coffee with bread and jam. The coffees were amazing!!! The dorms were large and clean, with roomy lockers and comfy beds. Overall, it was a very pleasant place to stay.
What we didn't like:
There were only 2 bathrooms for the entire wing we stayed in. It was simply not enough for all the people! It meant a lot of waiting, and very little showering privacy! That, and they got dirty really fast. The locks on the doors were very difficult to work, and it was impossible to go in and out quietly. The long hallway to our dorm was not lit at night, so you kind of had to do a zombie-walk to find the door at night!
Internet availability:
There was free WIFI (at least I think it was free...I don't remember to be honest), and some kind of terminal by the door I couldn't figure out that was not free.
Would we stay there again
: Sure! For that price I can definitely put up with all the nit-picky stuff!
Disclaimer: this is not a paid advertisement! The opinions expressed here belong only to Regis and I. The current prices can be found at www.ostellolucca.it