There are many different neighborhoods in Venice, and one day we ventured into what is known as the "Jewish Ghetto", which sounds far worse than it is!
As with most old European cities, there was a time when Jews were forced to live in certain "contained" areas, but these days its mostly just defined by frequent kebab shop sightings and a few historical buildings.
The reason for our visit was perhaps a little dubious. We were feeling a little tired and jaded from a day of being complete and utter tourists, and wanted to see something a little off the beaten path.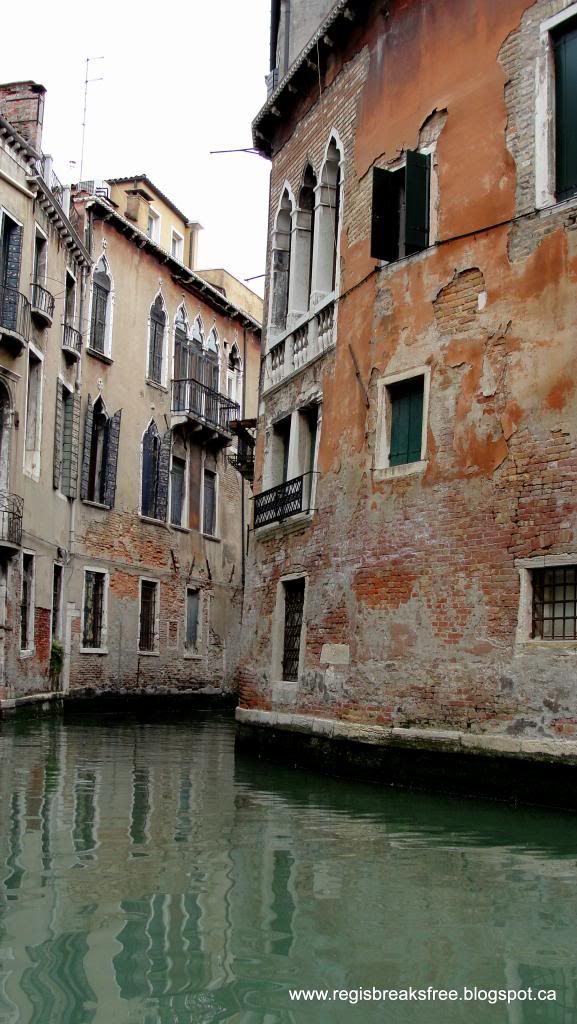 Our trusty
Let's Go: Europe 2011
has promised me a gem located in the ghetto...I thought it sounded too funny to pass up. It took a bit of exploring to find it, but eventually we stumbled into the tiny closet-like liquor store!
The other merchant of Venice...
Welcome to
Nave De Oro
, where you can buy regional wines by the liter! That is, if you brought your own container! No joke, this photo pretty much sums it up. You walk in, and this delight of a man will fill whatever vessel you brought along with the wine of your choice. We brought our water bottles! Our wonderful host didn't bat an eye, and even recommended wines to us because we are clueless. I got a
pinot noir
(which was absolutely delish, btw), and Brit got a white (which neither of us enjoyed). We paid 3.10 EURO for the lot...unbelievably economical! THIS is budget travel at its finest, my friends.
"Secretly" drinking in public :P
To top off this wonderful evening, we discovered a nameless pizza/kebab joint with THE BEST pizza I have ever tasted! For 2.50 EURO/slice! Unreal steal of a deal! It was located on Salizada S. Fosca for any interested parties, but apart from that I have no idea how to identify it. We ate a ridiculous amount of mouthwateringly delicious pizza, and giggled while we drank from our "water" bottles...so sneaky.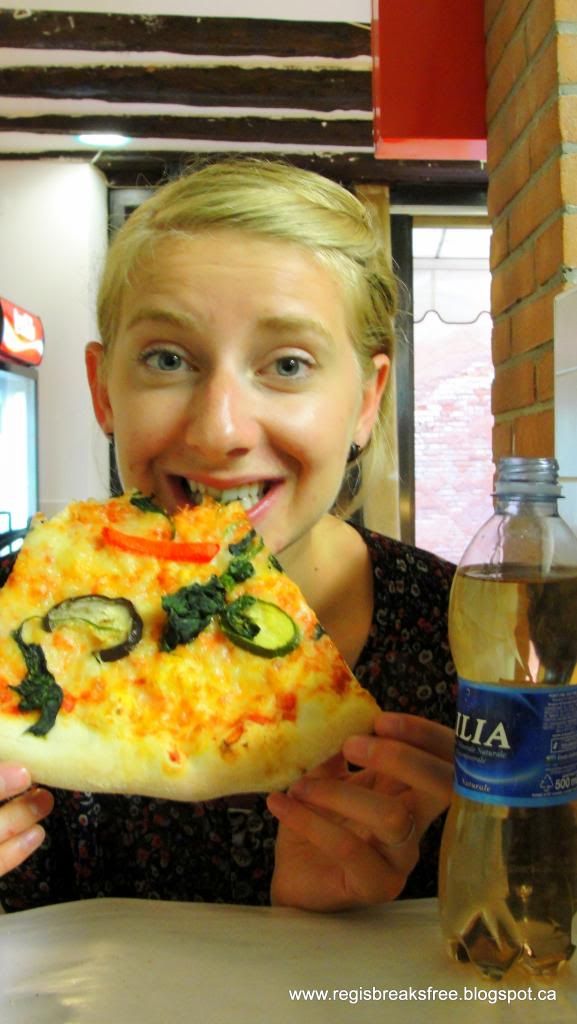 It took us a while to find the right vapretto stop to get us back to our hostel, and we both found the rocking motion strangely more violent than usual. But the views of the sunset were amazing, and we were both in a pleasant, relaxed mood...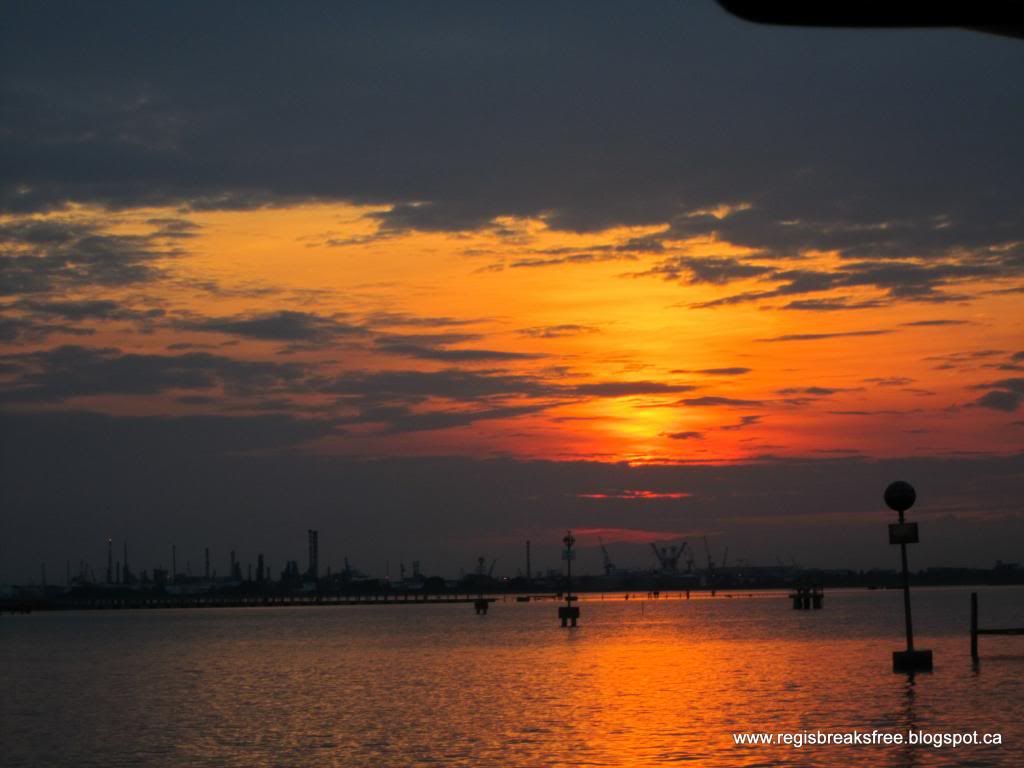 We ended the day by dangling our legs over the canal outside our hostel, enjoying the lights of beautiful Venice by night.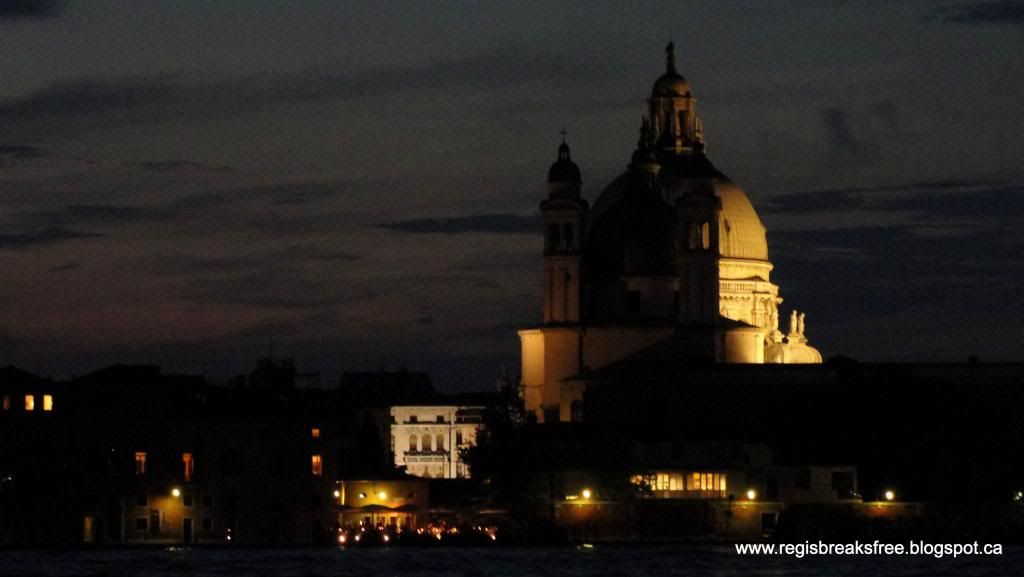 Regis was a little tipsy.