One of my favorite parts of our visit to Germany was the day we hopped on a bus and drove many hours (ok, maybe two), to the little town of
Füssen. Granted, it is a total tourist trap and you won't catch sight of a genuine local, or a reasonably priced postcard- but there is a reason for the flocking visitors: Neuschwanstein Castle! Some people know it as the prototype for Cinderella's castle in Disneyland. All I knew is that I had to see it for myself.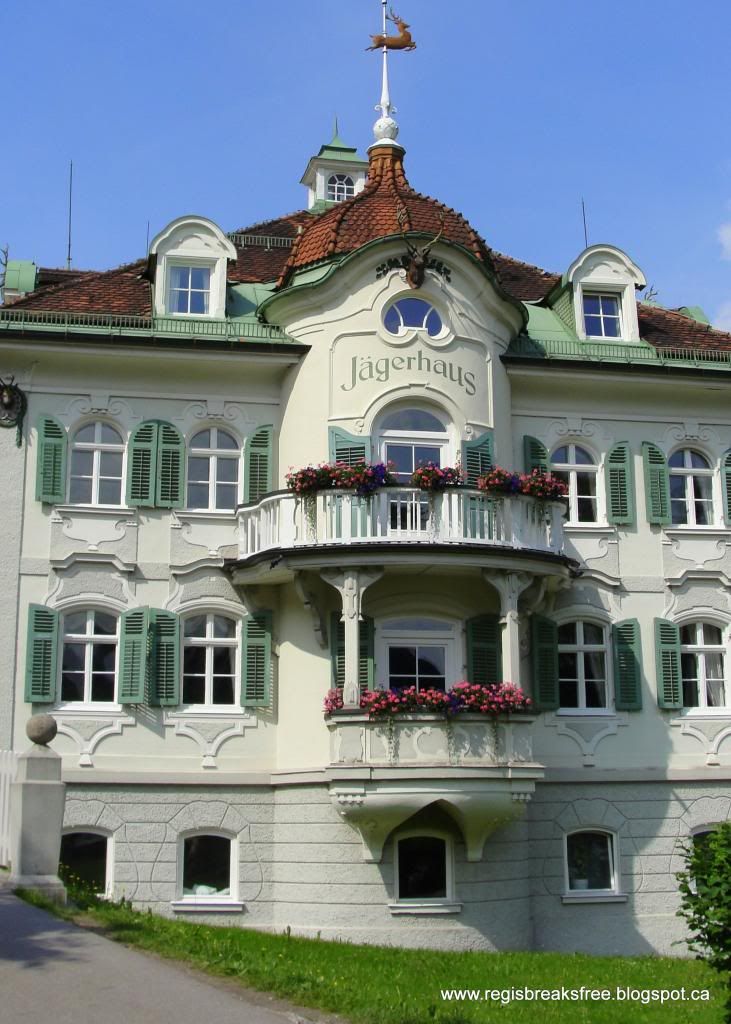 Is this where the Jagermeister lives?
The bus dropped us off at the bottom of a mountain, so we followed the wide main street and a crowd of tourists. Those with deeper pockets hired a horse-and-buggy to take them up the steep incline.
We catch sight of it from the bottom of the hill.
I had done a teensy bit of research, and knew that the inside of the castle was not all that interesting because the poor baron that owned the place ran out of money and couldn't afford to finish it, and then he died. Armed with this knowledge, we followed our usual policy and skipped paying the exorbitant entrance fee, focusing instead on the great view.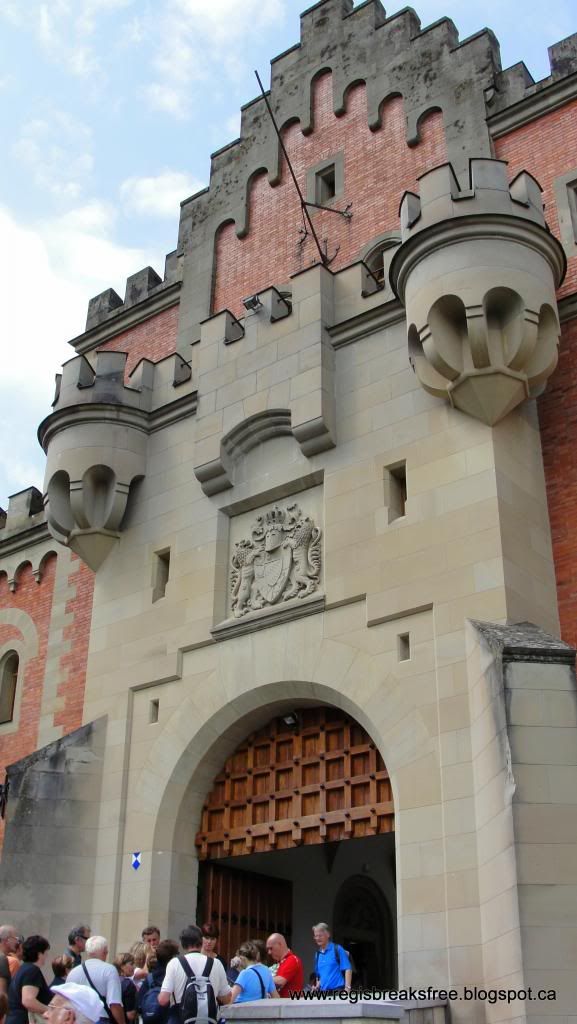 Packed with tourists!
Headed for the

Marienbrücke viewpoint...very excited!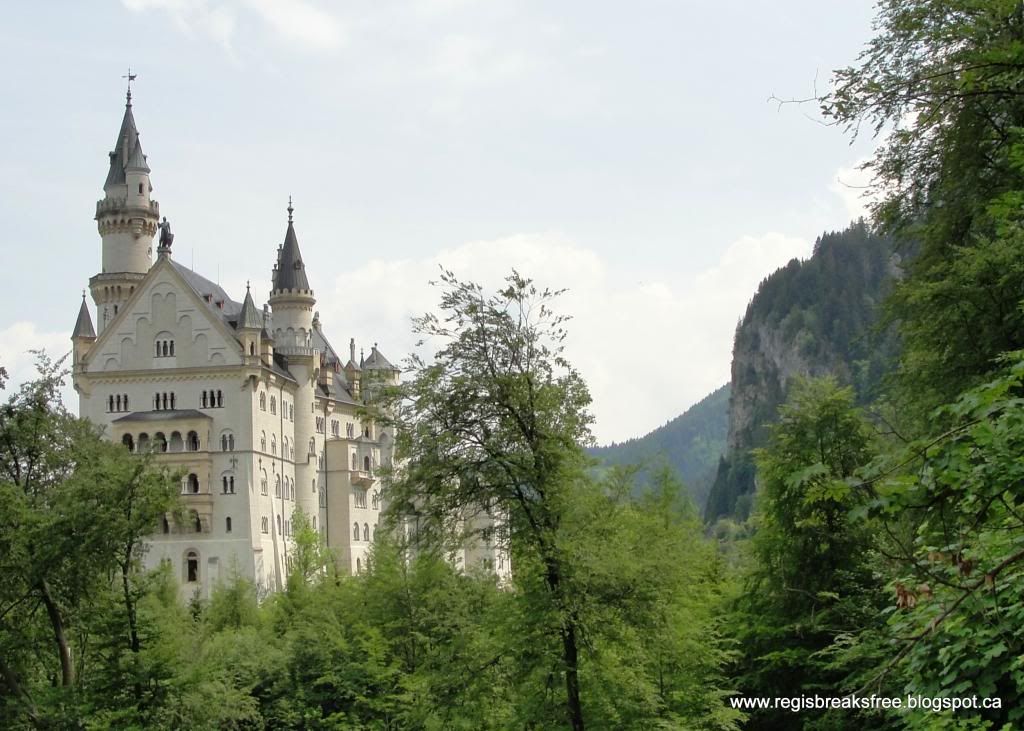 Forget Cinderella! I can practically hear the opening music from Beauty & the Beast whenever I see this photo.
It is a short hike from the castle to the beautiful viewpoint, which is a bridge called
Marienbrücke
over a deep ravine of water. The bridge was packed with tourists snapping the signature photo, and I admit we elbowed our way in to take our turn.
It was worth it.
Please excuse me while I inundate you with similar photos. I think they're all so beautiful.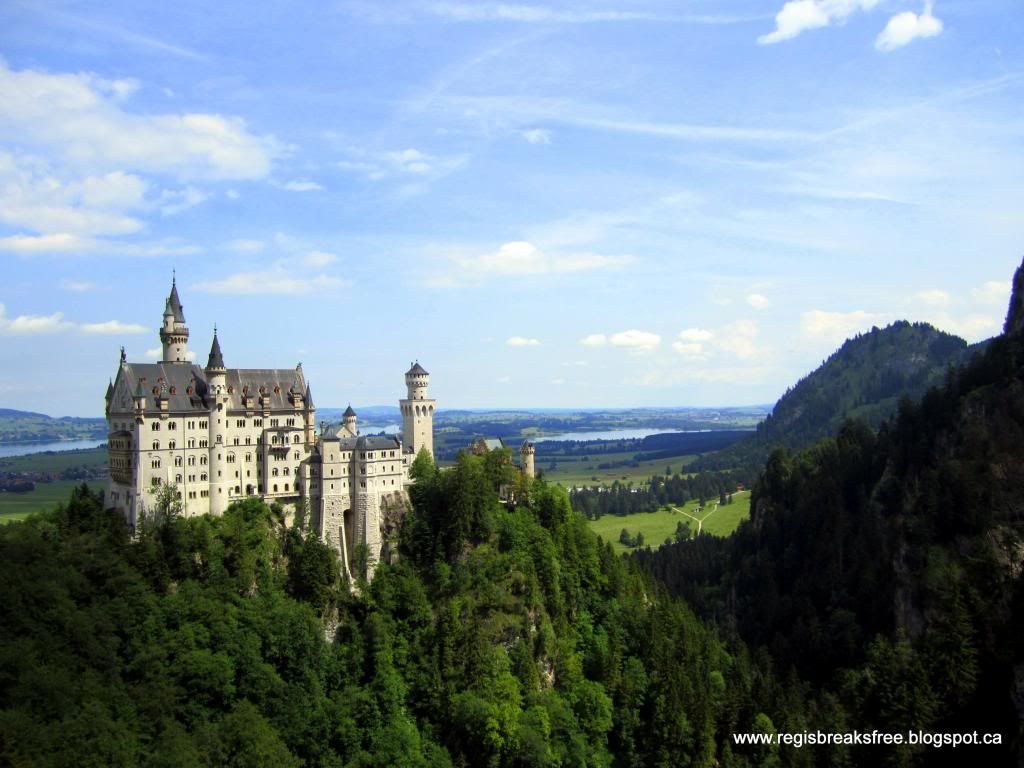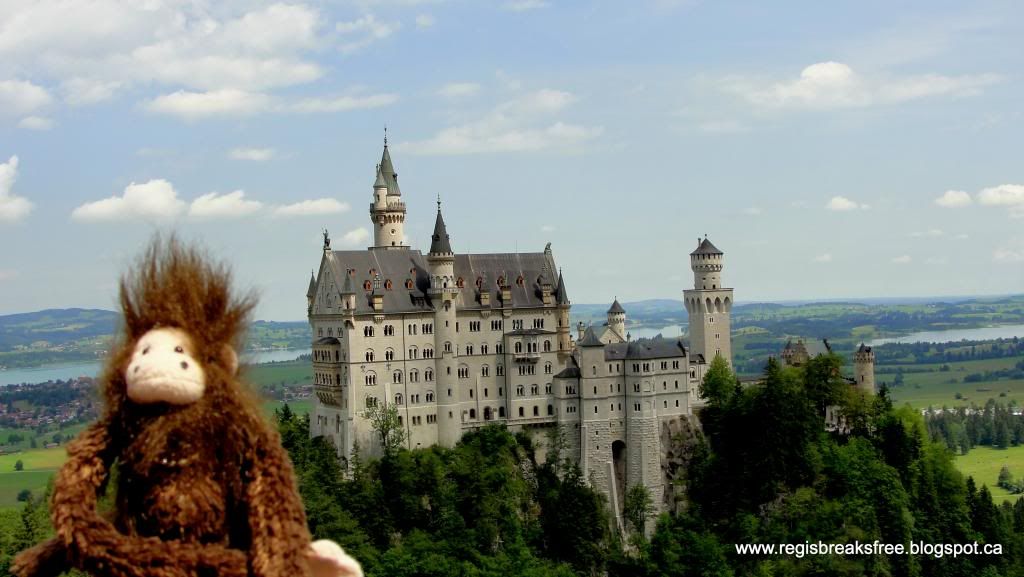 And Regis needs his time to shine.
Tune in next Monday to hear about what happened next!