I loved hanging out and exploring NYC with my sweet bell-ringing team, but I did take one morning while the rest were sleeping in for a solo adventure!
This is one of those photos where I wondered after, "Why did I take this?"
I left at about 8 AM, with a pretty good idea of where I would find my destination. Walking around NYC in the morning was interestingly ordinary. Like I've mentioned before, there really isn't much happening before 10 AM. I saw only a handful of pedestrians, and a few commuters, but it was shockingly quiet for a big city.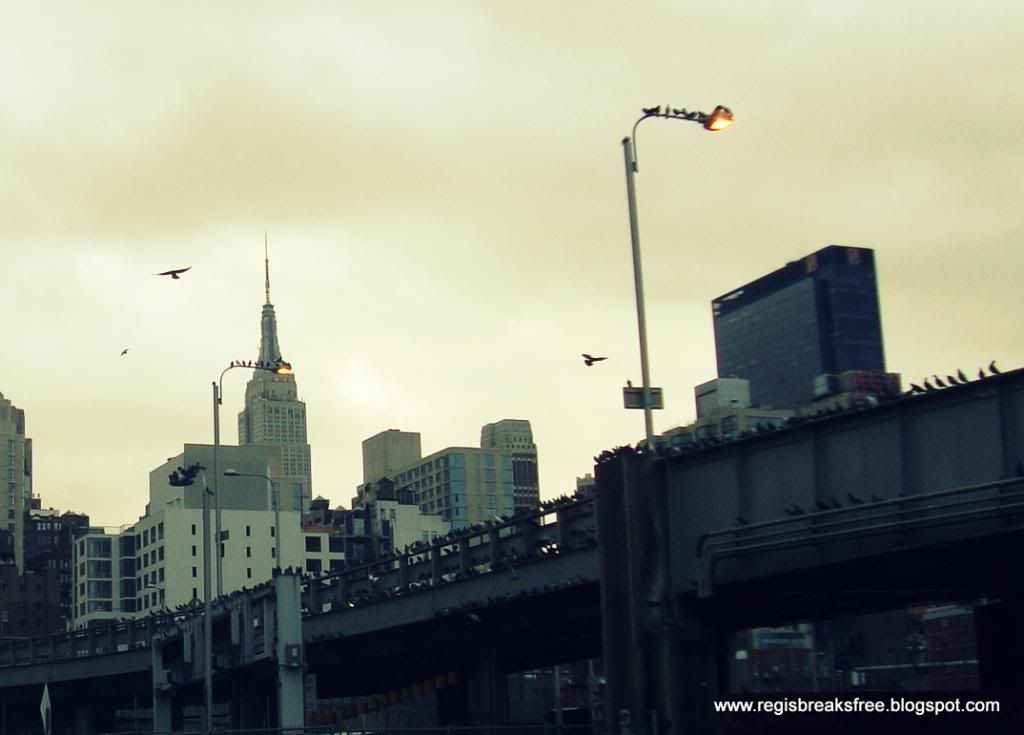 Then I remembered it was because there were so many birds hanging out.
I felt perfectly safe, and remained that way in both body and mind for the entire excursion, so...I'm going to say that Midtown West-Chelsea it is a reasonably safe part of town for a lone girl in the morning hours.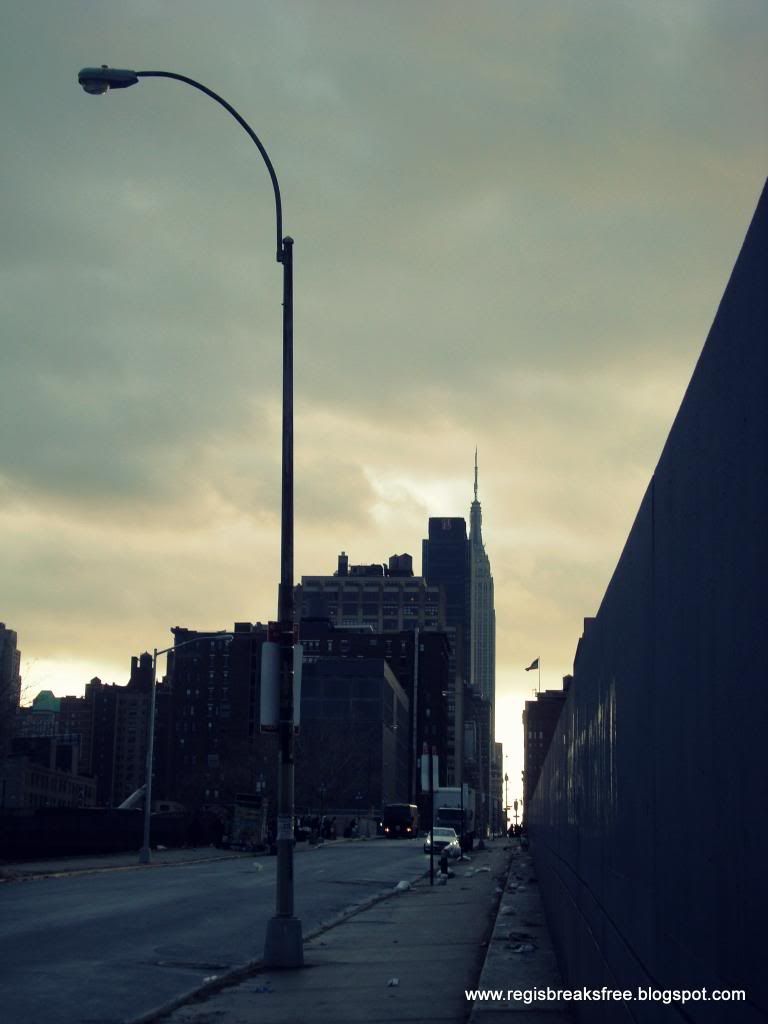 Stinky Street
This street deserves an honorable mention for being particularly stinky. While Times Square is kept pretty tidy (presumably for the tourists), I got a snapshot of what the less touristed side of town can look like. There were piles of garbage on the sidewalk, and it literally was one of the worst smelling places I've ever been. This includes my brother's man cave and the treeplanter's outhouses.
I didn't get lost, per se, but I did have some trouble finding the entrance to the park with my somewhat ambiguous directions. I ducked into the convenience store on this corner, made a small purchase, and asked the guy at the counter how to get there. He was happy to oblige, and I was very close, it was just obscured by some construction going on nearby. 19 street blocks (+ a few loops around 32nd street) and 50 minutes later, I reached it at last! The Highline!
Highline Park!
I first learned of
Highline Park
in my pre-trip research, and when my friend Barb (hey Barb!) left a comment on my Facebook while I was away telling me to check it out, I knew it would be worthwhile. Basically, "
The High Line is a public park built on an historic freight rail line elevated above the streets on Manhattan's West Side" (www.thehighline.org)
which I knew would mean sweet views of the urban jungle that is NYC. As far as the park itself...well, it is the dead of winter. Emphasis on dead. I'm sure it is stunning when the foliage is lush and green!
It turned out to be an interesting walk, but I will save the photos for my next post, or this will get reeeeallly long. Check back next Monday!